Steps for Windows Address Book Recovery
Go to Start menu » Programs » WAB Recovery » WAB Recovery. Software will show the subsequent screens: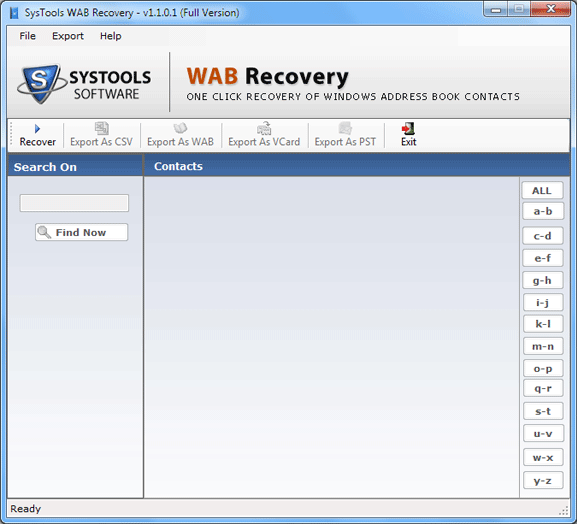 Choose the .WAB files and hit at Recover button as shown below:–

Observe the screen after clicking the Browse option: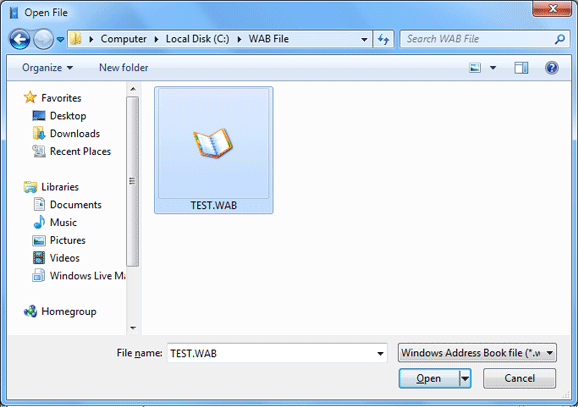 Pick the WAB file and open, after choosing .wab file, tool will initiate scanning of file as well as loads contacts as displayed below: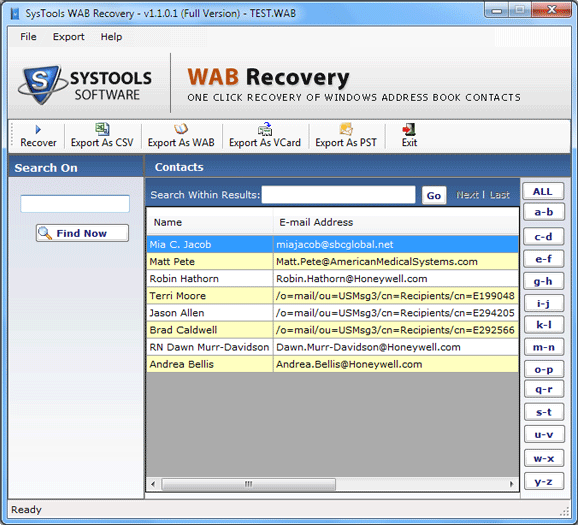 After content preview, save the recovered Windows Book Address Contacts files in next step. Now you can save the recovered WAB files in multiple four diverse formats. WAB File Recovery Software permits to export and store WAB files in subsequent formats:

To save and Recover WAB Files as Comma separated Values(CSV), click on Export as CSV option as shown below: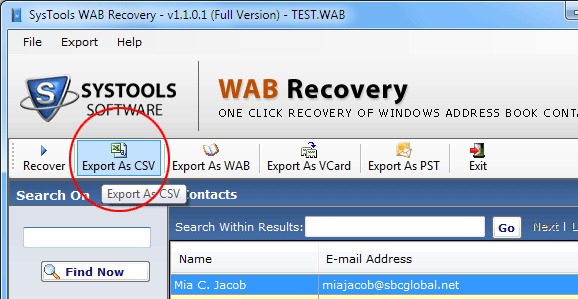 Select the target path to keep the exported CSV files from Export File box: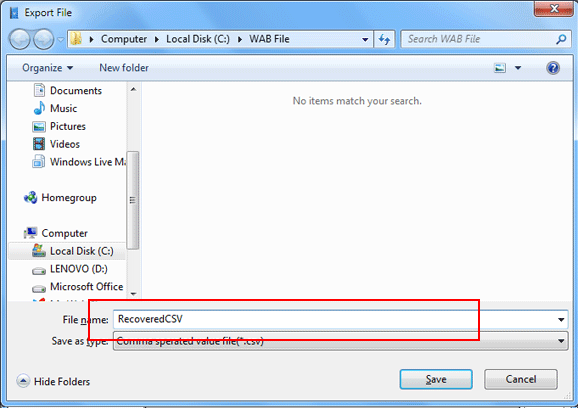 After that navigate the path and save the new file by giving a name of your choice and click on SAVE button.
Export as WAB
Second option – To Recover WAB Files as .WAB, click the option Export contacts as WAB. Browse to exact location, type the preferred name of file and then save.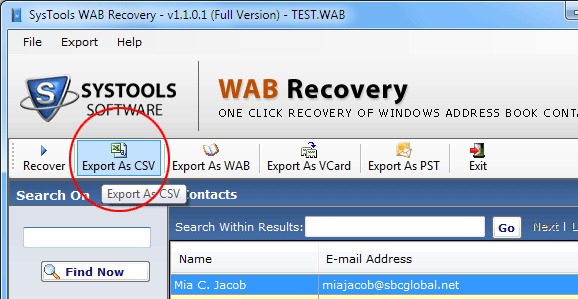 Subsequently select the target pathway to save the exported WAB file from Export WAB File box: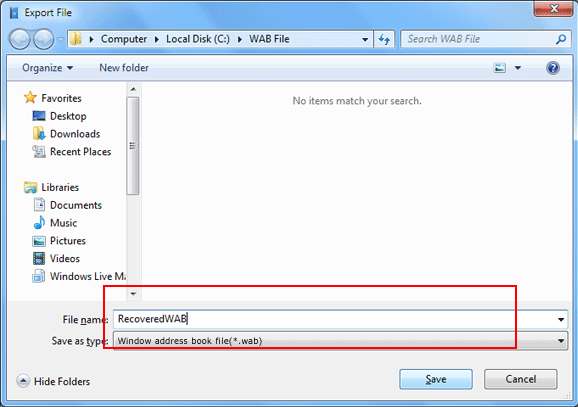 Export as vCard
Now in order to Recover contacts from .WAB Files to single vCard files, hit it off at Export as vCard button as exposed below: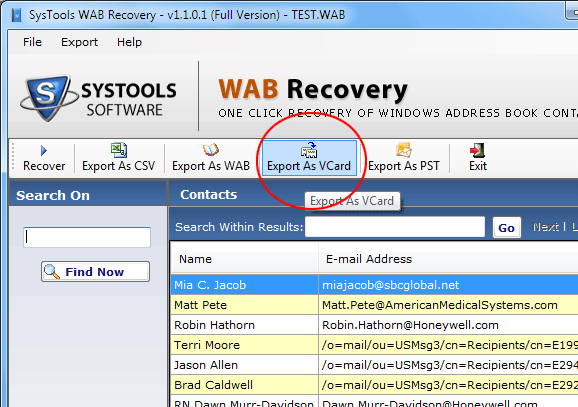 After that Browse for desired Folder to save new vCard Files for contact from WAB file as shown below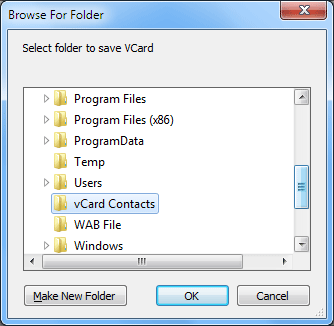 Now opt the folder where you desire to store the exported vCard files, so click on OK button. After selecting the saving path, our software will begin recovering WAB file as vCard files and instantly will show a box showing the number of contacts exported effectively along with saving location as displyed here–

Export as PST File To get WAB Files as .pst, click at Export as PST button as displyed underneath: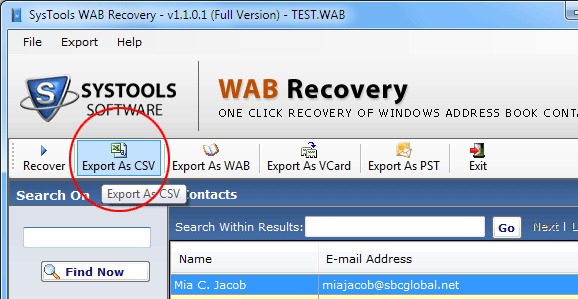 Choose the end path to put aside the exported PST file from Export File box.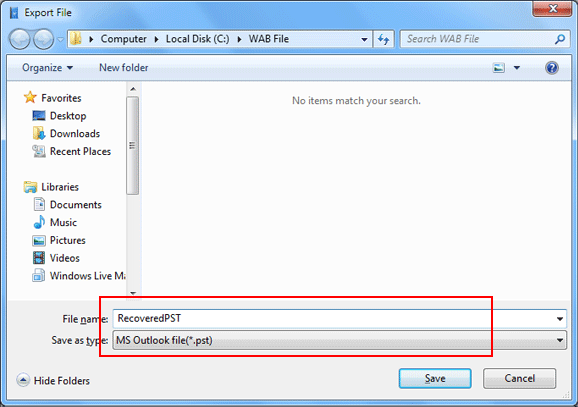 Browse to the location and type the desired name of the file and then click the Save button.
After selection of saving path, software will automatically start recovering WAB file as PST file and quickly will show a box to display count of contacts exported effectively plus showing target location as exposed below: